ニュース
全てのカテゴリー

X

日付で検索

X

キーワードで検索

X
CHANGE IN TOP MANAGEMENT
Lonay, Switzerland, 22 th March 2023 – Rebellion Timepieces announced that Calim Bouhadra left his position as CEO earlier this week. Company founder and owner Alexandre Pesci decided to be more actively involved in Rebellion operations and is henceforth back at the helm of the company.
"We are keen to continue developing Rebellion business by forging even stronger ties with our customers and partners", said Alexandre Pesci. "Rebellion's DNA, combining motorsport, adrenaline and performance with luxury watchmaking, will continue to be at the heart of our business."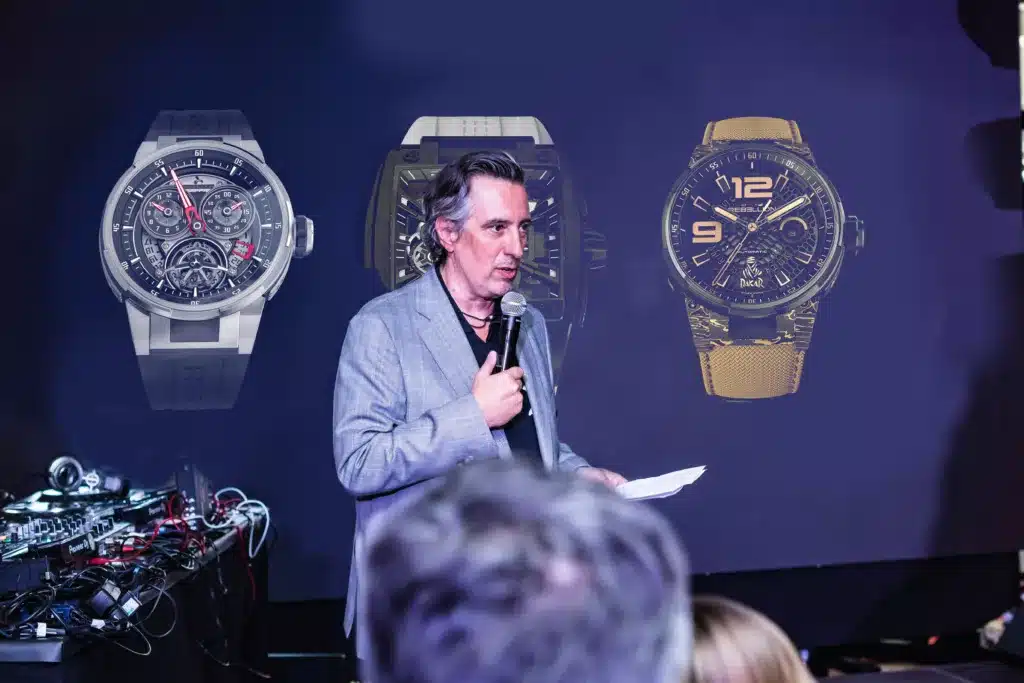 Increased efficiency through clear business focusing will guarantee the company's long-term sustainable future. The company will also increase its presence on key markets and expand its product portfolio by introducing exciting new models.
Since 2009, Rebellion Timepieces partners and customers have been at the centre of its activities, supported by a creative professional team and sound finances. Rebellion's famous brand ambassadors will continue promoting the company's unique bold timepieces around the globe.
We would like to thank Calim for his strong contribution, commitment and achievements towards Rebellion during the last 13 years. Our best wishes go to him for his professional and personal life.
About Rebellion Timepieces
Rebellion Timepieces is a unique player in the world of Swiss watchmaking. Passion, independence and a 'no-compromise' attitude sparked the company's inception and continue to guide its development each passing day. Nothing is left out, or left to chance, in this watchmakers' pursuit for extraordinary quality and performance. Rebellion Timepieces, with their bold design and limited series production, are designed for those who share the same ideals. Designed for the asserted individualists. The intense competitors. Those passionate about mechanical perfection.