News
All Categories

X

Search by date

X

Search by tag

X
Lone Star LeMans: Rebellion Endurance Racing and Watches
Rebellion Racing is an independent team from Switzerland that is competing this year in the hotly contested LMP2 category in the FIA World Endurance Championship. As an independent team they have contested the heavyweight teams of Audi, Porsche, Toyota and Peugeot in the past four years in the World Endurance Championship.
This past weekend, at the Circuit of The Americas (COTA) track, Rebellion competed very well in the Petite LeMans also known locally as Lone Star LeMans.  After 6 hours of endurance race in hot weather and few crashes, Vaillante Rebellion car #13 finished 2nd, and Vaillante Rebellion car #31 finished 3rd for a double podium for the team.
In the championship standings in the LMP2 class, Vaillante Rebellion car #31 is in second with three races to go.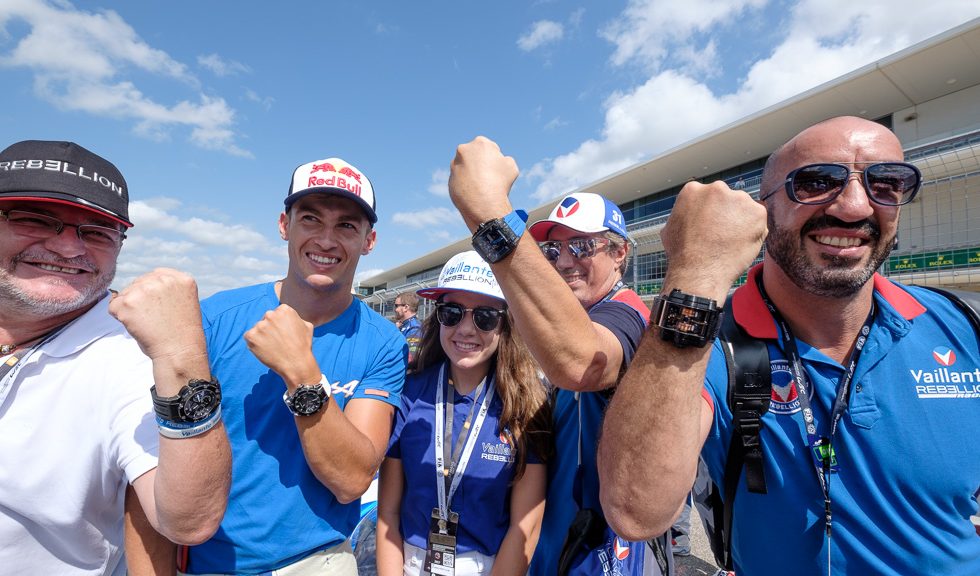 Of course Rebellion is not just about car racing, they also manufacture bold watches.  Calim Bouhadra, Senior VP of Rebellion Timepieces S.A. as well as LEMO S.A., wore his T-1000 titanium-housed watch with 40-day power reserve getting its energy from the six chain-linked mainspring barrels.
Alexandre Pesci, President & CEO of INTERLEMO, wore his Rebellion forged carbon Regulator 2015 Only Watch.
Read the full article on : http://www.watchuseek.com/
Photography Credit: Scott Sitkiewitz and Rebellion Racing