Partnerships
Rebellion Champagne
Rebellion launches its champagne, in two limited editions, in collaboration with Champagne Carbon.
The 1st.
The 1st forged carbon bottle of champagne. This exceptional vintage, 2015, is blended using a specific vinification process developed in accordance with the high standards of the Champagne house Carbon. Like the state-of-the-art mechanics incorporated into Rebellion watches, this Blanc de Blancs Grand Cru made from Chardonnay is presented in forged-carbon bottles that match its remarkable quality. A world first! Never before has a bottle been machined from this high-tech material. This tour de force was achieved after one year of research and development to prove this innovative technique essential for the production of an edition of 1,000 bottles.
Alexandre Pesci
President of REBELLION Corporation:
"Rebellion is proud to be associated with Carbon to present its first 2015 vintage champagne. With our common ability to shake up the codes of our profession, this vintage marries, to our greatest satisfaction, the best of our respective universes to satisfy demanding amateurs"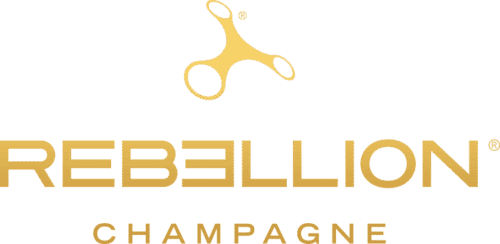 Alexandre Mea,
CEO of Carbon:
"Rebellion promotes our know-how through innovative bottles made of forged carbon. The Carbon house is happy to provide a high quality champagne with this first vintage"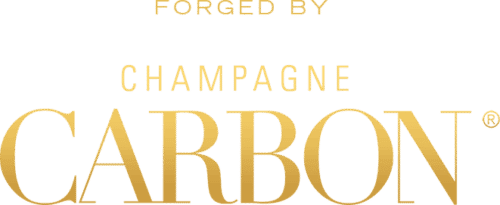 The same spirit
Rebellion and Carbon have been partners for many years and have maintained a special relationship based on the same values stemming from motor racing, performance and innovation. In their quest for excellence, both share an identical taste for noble materials and avant-garde technologies. With their thirst for non-conformism, their know-how is therefore bottled for the rebels who follow a non-conventional lifestyle.
The unique experience
All stages of the manufacturing process were carried out by hand in the Carbon workshops. A traditional artisanal approach was therefore developed for the design of the bottles, the bottling of the champagne, and also the labelling. Following the traditional champenoise method, the champagne is contained in a glass bottle and the bottle itself is covered by an incredible forged carbon shell. The result is a bottle as exceptional and unique as the champagne it contains.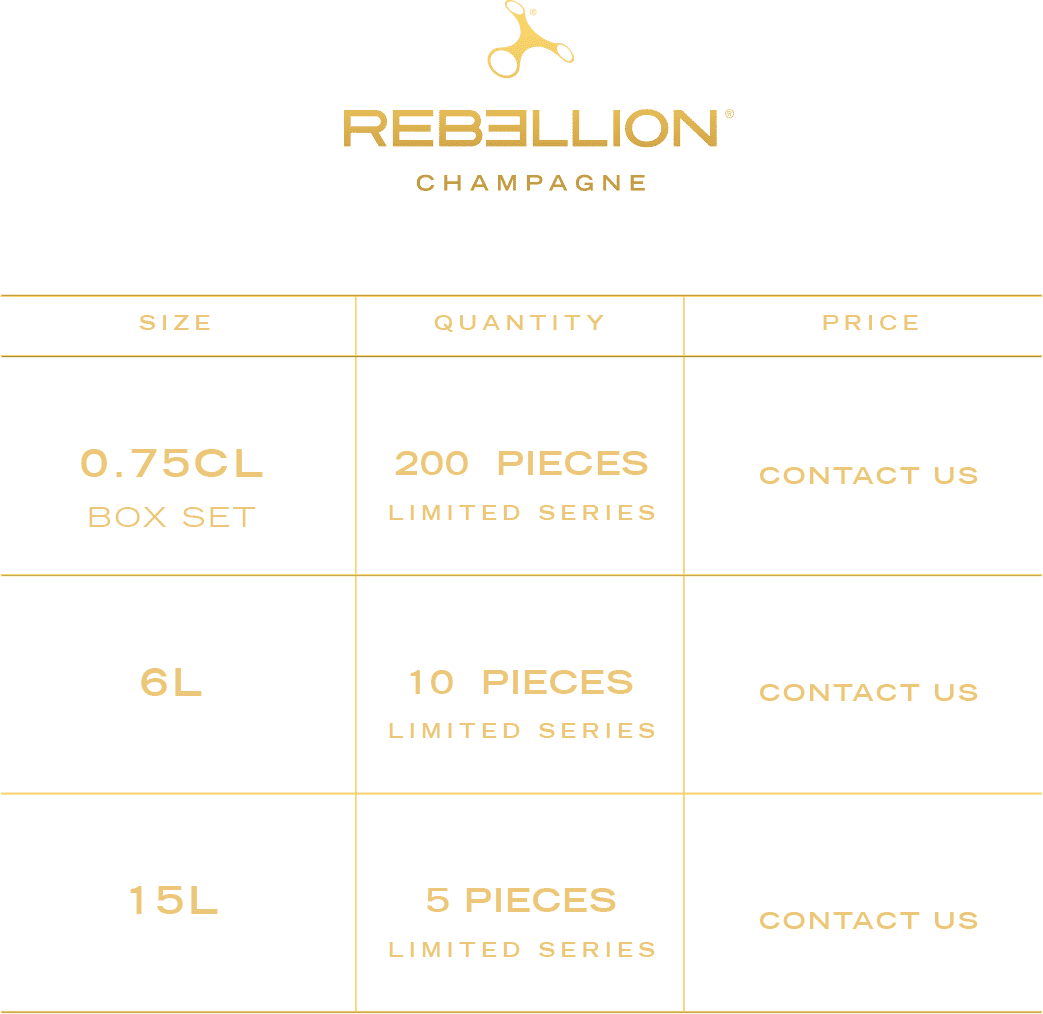 Ma Déclaration
Celebrate love and complicity with Rebellion! An ultra-limited and exclusive edition completes the production of the first Rebellion champagne. Available in only 20 pieces, the bottle, still in forged carbon, is adorned with a diamond on its muselet. Tasting the "Ma déclaration" champagne is the assurance of keeping a memory of this romantic moment. With its powerful design, the bottle can be kept by Monsieur as a decorative object. The precious stone can be set on a ring or on a pendant to the delight of Madame.