News
All Categories

X

Search by date

X

Search by tag

X
REBELLION RACING – 6 HOURS OF MEXICO PREVIEW
REBELLION Racing is thrilled to be racing in Mexico as the FIA World Endurance Championship is coming to the country for the first time. The 6 Hours of Mexico will be the fifth round of the 2016 FIA WEC championship.
The first FIA WEC race in Mexico will be held at the Autódromo Hermanos Rodríguez, a 4.304km (2.675-mile) circuit. The track has been modified extensively recently, for the return of F1 to Mexico. The circuit remains on its original site in the Magdalena Mixhuca Park and it retains its name in memory of the Rodríguez brothers*.
It's a challenging layout and it will be a hard race for everyone. In fact, none of the team are familiar with the track or with the lack of oxygen as the circuit is situated at 2,200 metres (7,218 feet) above sea level. The Autódromo Hermanos Rodríguez in Mexico City is considerably higher than any other venue in the WEC. There is only 78 per cent of the oxygen available at sea level, which changes the performance characteristics of the car and the power unit, the thinner air means the car generates less aerodynamic downforce and requires more cooling than in any other circuit.
The #13 Rebellion R-One AER will be fitted with a new specific aerodynamic package providing more cooling to the engine and the brakes.
Winners of three of the first four rounds of the championship in LMP1 Privateer, and scoring two overall podiums, Alex Imperatori, Dominik Kraihamer and Mathéo Tuscher will try to extend their winning streak in Mexico to become the first LMP1 Privateers winners of the 6 Hours of Mexico.
Bart Hayden – REBELLION Racing Team Manager : "The whole team is looking forward to this event, it's always challenging to race at new venues. The 6 Hours of Mexico promises that both man and machine will be tested to their limits. There's a big motorsport fan base in Mexico, so I'm sure the atmosphere at the track will be fantastic."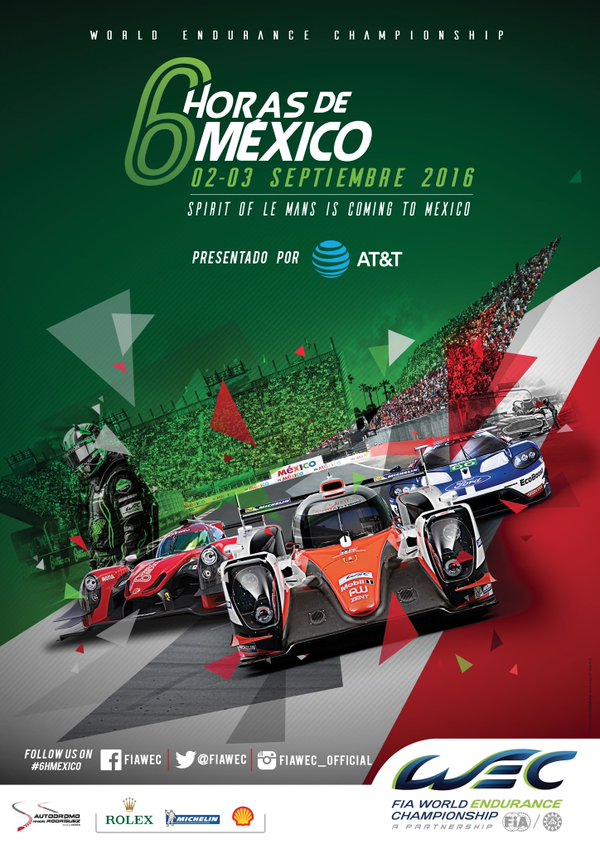 * : The brothers Rodriguez, after whom the circuit is named, are famous throughout racing for their pioneering and successful exploits in F1 and endurance racing. Ricardo Rodríguez is still the youngest driver to score a top three finish at Le Mans, in 1960, while elder brother Pedro Rodríguez won Le Mans in 1968 in a Ford GT40.