News
All Categories

X

Search by date

X

Search by tag

X
REBELLION Timepieces is the official timekeeper of the Tour Auto
After Dakar Rallye, the Swiss brand REBELLION Timepieces becomes partner of the Tour Auto for the 2019 edition.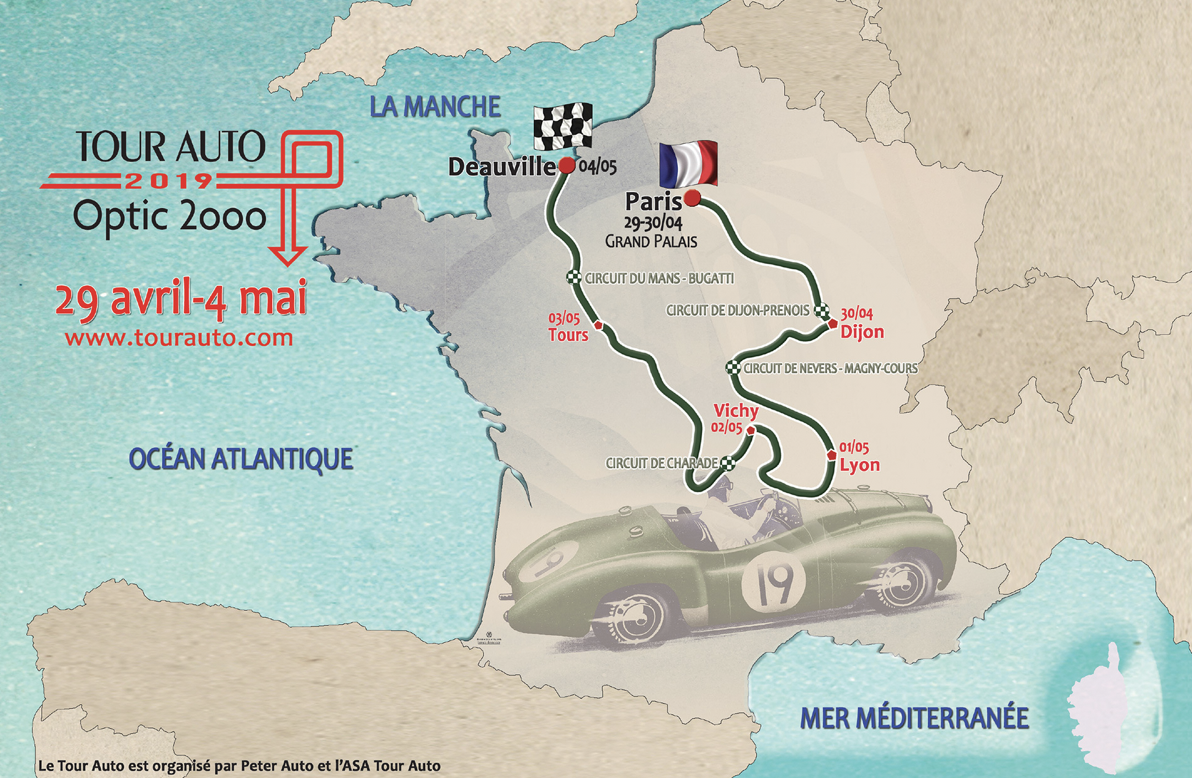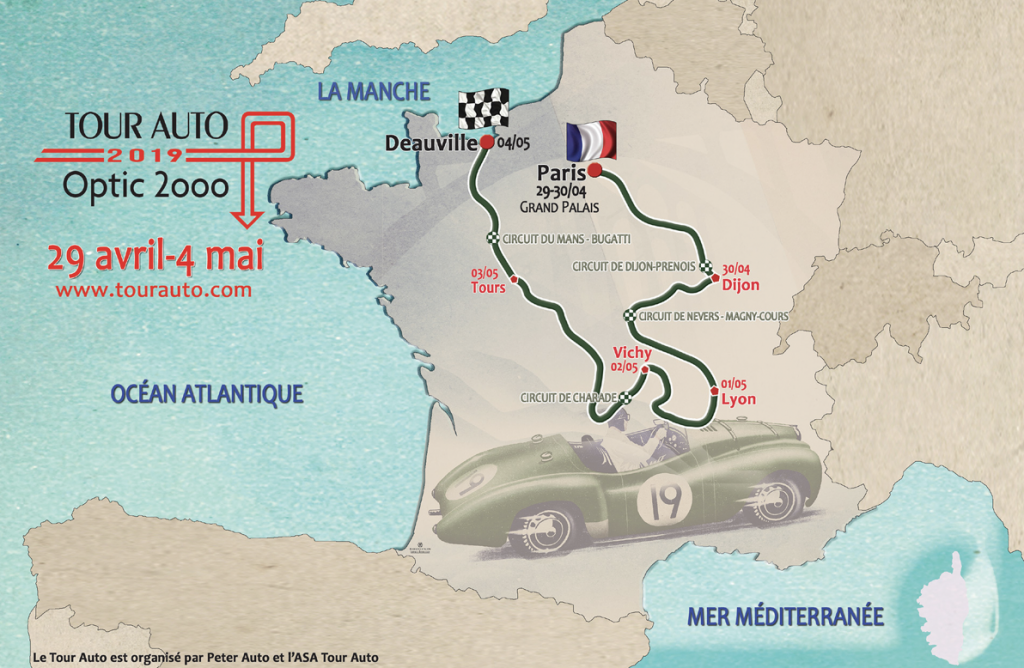 With a DNA combining motor sport and car of prestige, it is quite naturally for REBELLION Timepieces to become the official timekeeper of this iconic event. The 28th edition of the Tour Auto Optic 2000 will take place from April 29 to May 4, 2019 and will see nearly 240 competitors start from the Grand Palais (Paris) towards Deauville over five stages. True to its tradition, the Tour Auto will begin Monday, April 29 with an exhibition of cars at the Grand Palais. Competitors will leave the capital the next morning and drive on the roads of France. The drivers will compete in timed events on four circuits (Dijon-Prenois, Magny-Cours, Charade and Le Mans) and ten special stages on closed roads. The audience, who has increasingly showed up to the roads and circuits for every edition over the years, will be delighted to know that several iconic models have already been reported to make an appearance. The registered car models are those entered in the tests between 1951 and 1973 (with some exceptions). For more information, visit Tour Auto's official website. https://peterauto.peter.fr/fr/tour-auto/
Two limited edition watches
To celebrate this partnership, the Swiss timepieces brand has designed two models available in a limited edition of 50 pieces each. The REBELLION Timepieces teams have developed two new Tour Auto versions of the WRAITH and REVOLT.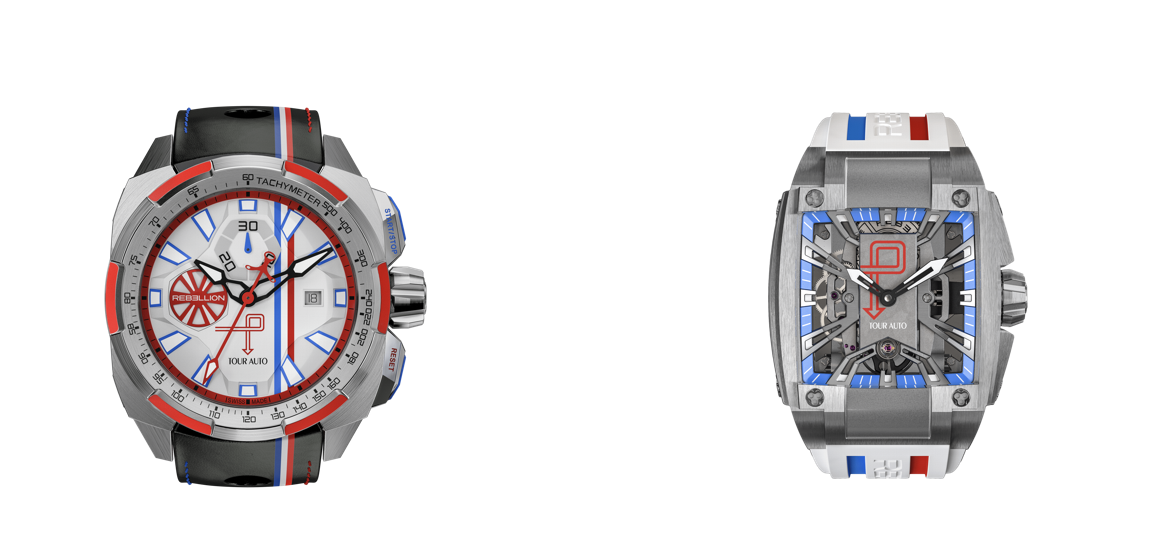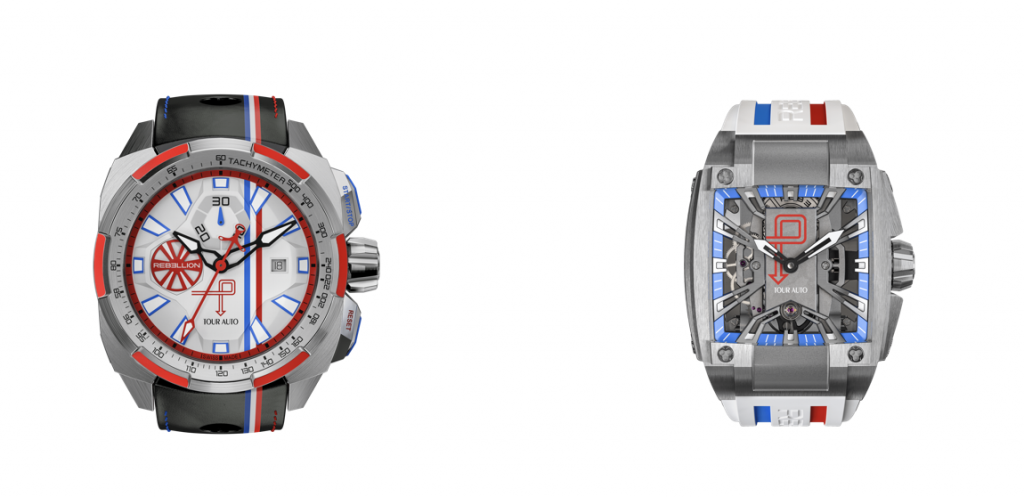 Alexandre Pesci, President of REBELLION: "It is with great pleasure that we accompany the legendary Tour Auto for this 2019 edition! As an entity invested in the renovation and preservation of vintage cars through REBELLION Motors, it seemed obvious that such a competition should be timed by connoisseurs. REBELLION Timepieces will be eager to provide its expertise as the official timekeeper."
Patrick Peter, Managing Director of Tour Auto: "The Tour Auto Optic 2000 has a long history of partnership with the most famous watchmakers. Also, I am particularly honored today that REBELLION is joining us as they are known for the great precision of their watches. The expertise, commitment and passion invested in the historical competitions we organize are reflected in the values ​​of REBELLION, our new official timekeeper. Time is an essential component of the Tour Auto Optic 2000: competitors race against the clock, whether they are entered in competition or regularity. This is particularly true for the latter, where only the use of needle chronometers is allowed. This partnership with REBELLION definitely makes sense!"
About REBELLION Timepieces
REBELLION Timepieces is one of a kind in the field of Swiss watchmaking. Their passion, independence and 'no-compromise' attitude sparked the company's inception and continue to push its development each passing day. Nothing is left out, or left to chance, in this watchmakers' pursuit for extraordinary quality and performance. REBELLION Timepieces's bold design and limited-series productions are designed for those who share the same ideals. Designed for the asserted individualists, the intense competitors, those passionate about mechanical perfection. Learn more on https://rebellion-timepieces.com/en/