News
All Categories

X

Search by date

X

Search by tag

X
THE BRIDGE 2017 – FOLLOW LIVE
The Bridge 2017
THE BRIDGE is an unprecedented challenge: the celebration of 100 years of friendship and solidarity between France and the United States, a historic transatlantic race between Queen Mary 2 and a fleet of giant trimarans, following in the footsteps of the 1917 landing. A first of its kind! Designed and imagined as a bridge of friendship, THE BRIDGE also gives pride of place to jazz and basketball, showcasing a century of friendly and cultural exchanges between the two countries. This Franco-American event  symbolises the ties people forged over several generations between men who are separated by the ocean but united in friendship.
THE BRIDGE comes as a result of the mad idea of chartering the Queen Mary 2 so that she can set off on a transatlantic race, in homage to the hundred years of common history shared with the USA, against the fastest sailing boats on the planet .THE BRIDGE promises to be a thrilling race and a unique event. On June 25th, 2017, at 7 pm, the waters of the Loire estuary will be buzzing with activity in front of THE BRIDGE of Saint-Nazaire, for the start of the transatlantic race, a total of 3,150 miles to New York.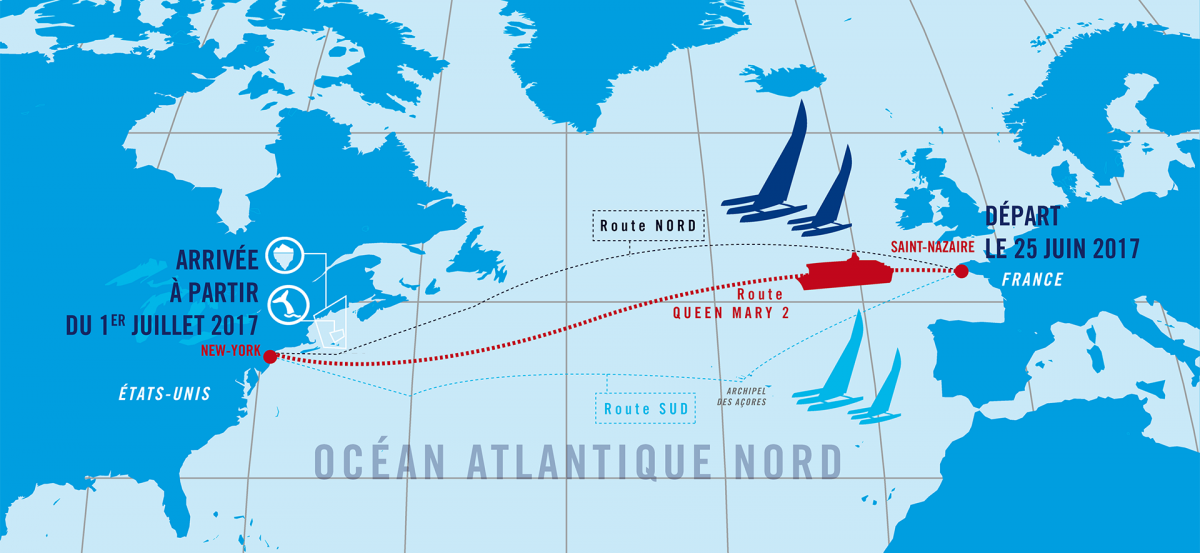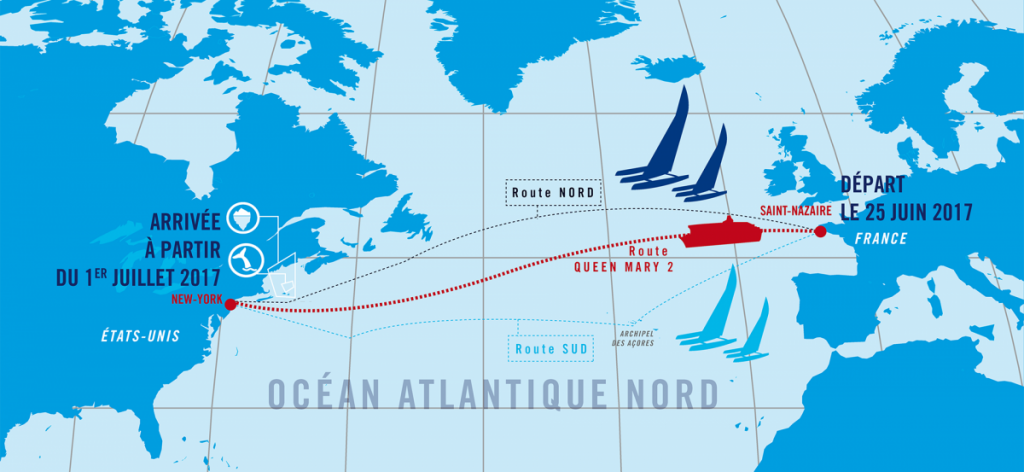 As official timekeeper, REBELLION Timepieces will be supporting their partner IDEC Sport Sailing in this great adventure.   The same team which achieved the Jules Verne Trophy early in 2017 will again take to the waters as one of four teams racing to be the first to reach New York City.